Partner With
Ronco's D&I team for continuous clinical improvement.
Comprised of RNs, Certified Lean Practitioners, and Lean Healthcare Consultants, our Clinical Design & Implementation department offers clinical consulting as a service for hospitals and healthcare facilities.
Backed by more than 90 years of clinical environment experience, our team offers an on-going clinical support model driven by a Lean consultative approach. This hands-on partnership includes reviewing facility reports, identifying opportunities for workflow improvement, and evaluating recommended changes to positively impact staff satisfaction, clinical communication and patient care.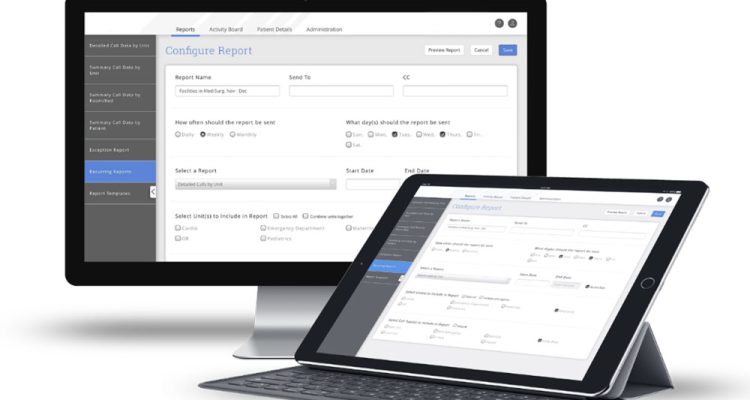 Working with your leadership team, we evaluate and analyze facility reports. This allows us to identify Key Performance Indicators (KPIs), trends in data and their respective impact on HCAHPS scores, and workflow shortfalls.
After analyzing the current state of your system's functionality we provide an executive summary that includes suggestions for improvement. To reach the desired state of optimization, we can isolate live testing of system changes to one unit of the facility to validate workflow enhancement.
Through the process of a Gemba walk, we go to see the actual process, so that we can understand what is happening, ask questions and learn about challenges. Evaluating and analyzing the current state of the system, system engagement and staff acceptance will ensure the workflow is being optimized in the clinical environment and working for staff.
Working with your implementation teams, we can optimize both clinical and IT integrations. This ensures maximum return on investment and increases user adoption. Hover over the tile below to see what integrations could be available for you.
Training
Custom Clinical Education Sessions
If additional clinical education is required for continued engagement of the platform or for support of clinical systems programming enhancements, they are available as an add-on or standalone service. Our sessions are ideal for facilities looking to increase user adoption, standardize onboarding, proactively address staff turnover and provide faster patient care.
Realize Efficiencies with Enhanced Integrations
Enhanced Clinical & IT Integrations
Clinical integrations include census boards, activity boards, dashboards & reports, admissions discharge transfer (ADT), assignment sharing, event integration, EMR integration and smart bed integration. IT integrations include IT dashboards & reports, phone integrations, staff assignment, staff location & duress integration, and clinical mobile staff app support.